News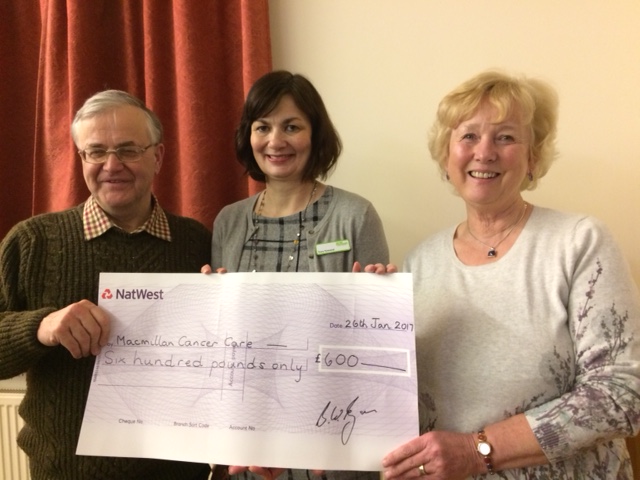 Throughout the last 30 years we have raised money for local charities through the proceeds of our Christmas Charity Concert.
We usually focus attention on causes for children. However, this year we agreed to make our donation to help equip the NGS MACMILLAN UNIT (formerly known as Chesterfield Royal Macmillan Centre)
This is a joint venture between Macmillan, supported by the National Gardens Scheme, and the Chesterfield Royal Hospital for people with cancer in North Derbyshire. This much-needed unit, which it is hoped to be ready in Spring 2017, will provide out-patient chemotherapy treatment, together with care and support all in one purpose-built centre.
A cheque for £600 was presented to Macmillan fund-raising volunteer, Tracy Townend pictured here with choir Chairman, John Thurstan and Secretary Nerys Mansell.
The support of our Christmas audience is greatly appreciated for enabling the continuation of our charity giving.
If you would like to propose a charity for us to support at Christmas, please contact the Secretary, Tel no. 01246 569693 or email: info@holymoorsidechoral.co.uk