HOLYMOORSIDE CHORAL SOCIETY
Holymoorside, Chesterfield, Derbyshire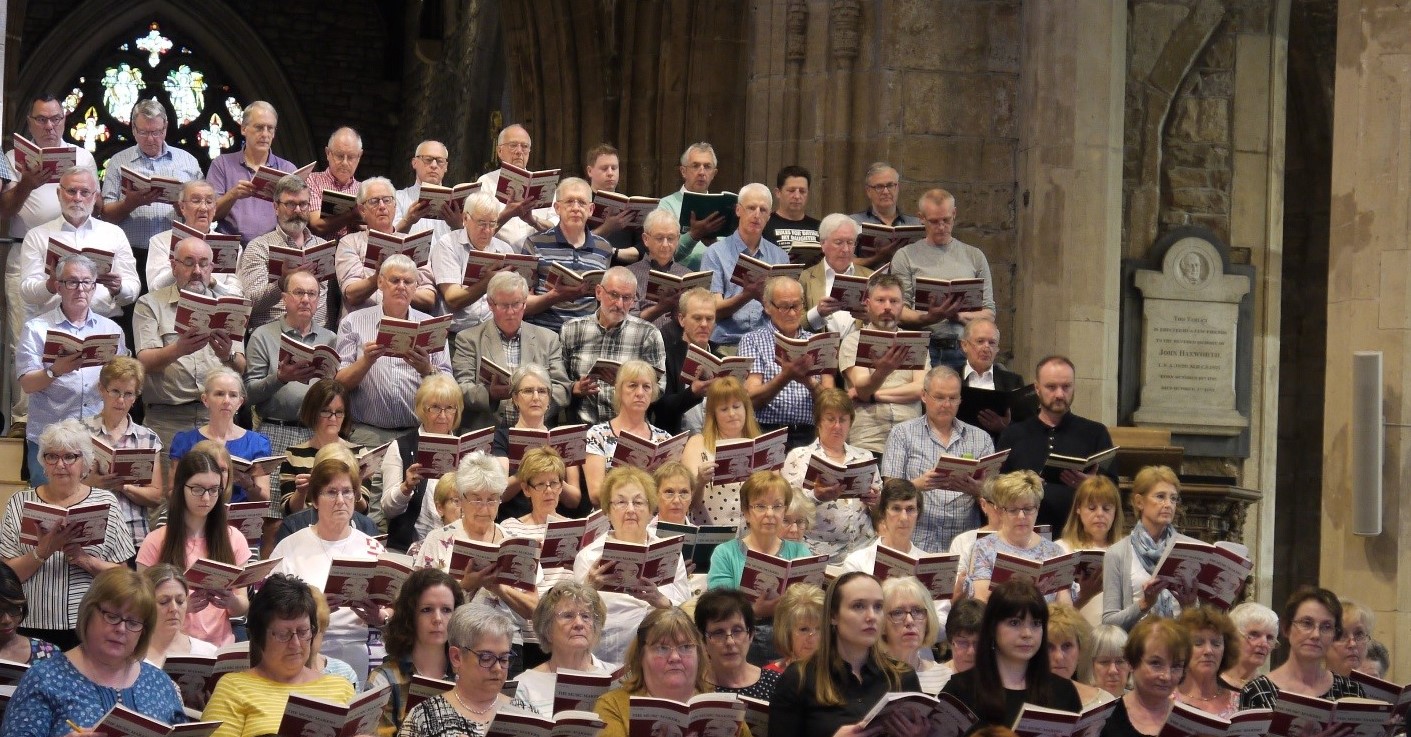 Concert Rehearsal Sheffield Cathedral April 2018
ARE YOU INTERESTED IN SINGING WITH US?
We have been pleased to welcome new members who have contacted us through this website.
WE CURRENTLY HAVE VACANCIES FOR TENORS and would be delighted to welcome you if you are interested in joining us. Although we are at capacity in other sections, please do still get in touch, as circumstances may change. Our rehearsals take place on Thursday evenings at 7.30 – 9.30 pm in the comfortable URC room in Holymoorside village, 3 miles SW of Chesterfield.
Our current subscription is £75 per annum – paid in three instalments. Our music is usually purchased from choir funds and we have an extensive library.
Members are required to provide their own choir uniform – dinner suits for gentlemen and black tops with black trousers or long skirts for ladies.
We work hard to maintain a high standard, but we enjoy our time together in a sociable atmosphere. There is plenty of laughter!
If you are interested, please contact the Secretary on 07989 305577 or email: info@holymoorsidechoral.co.uk