HOLYMOORSIDE CHORAL SOCIETY
Holymoorside, Chesterfield, Derbyshire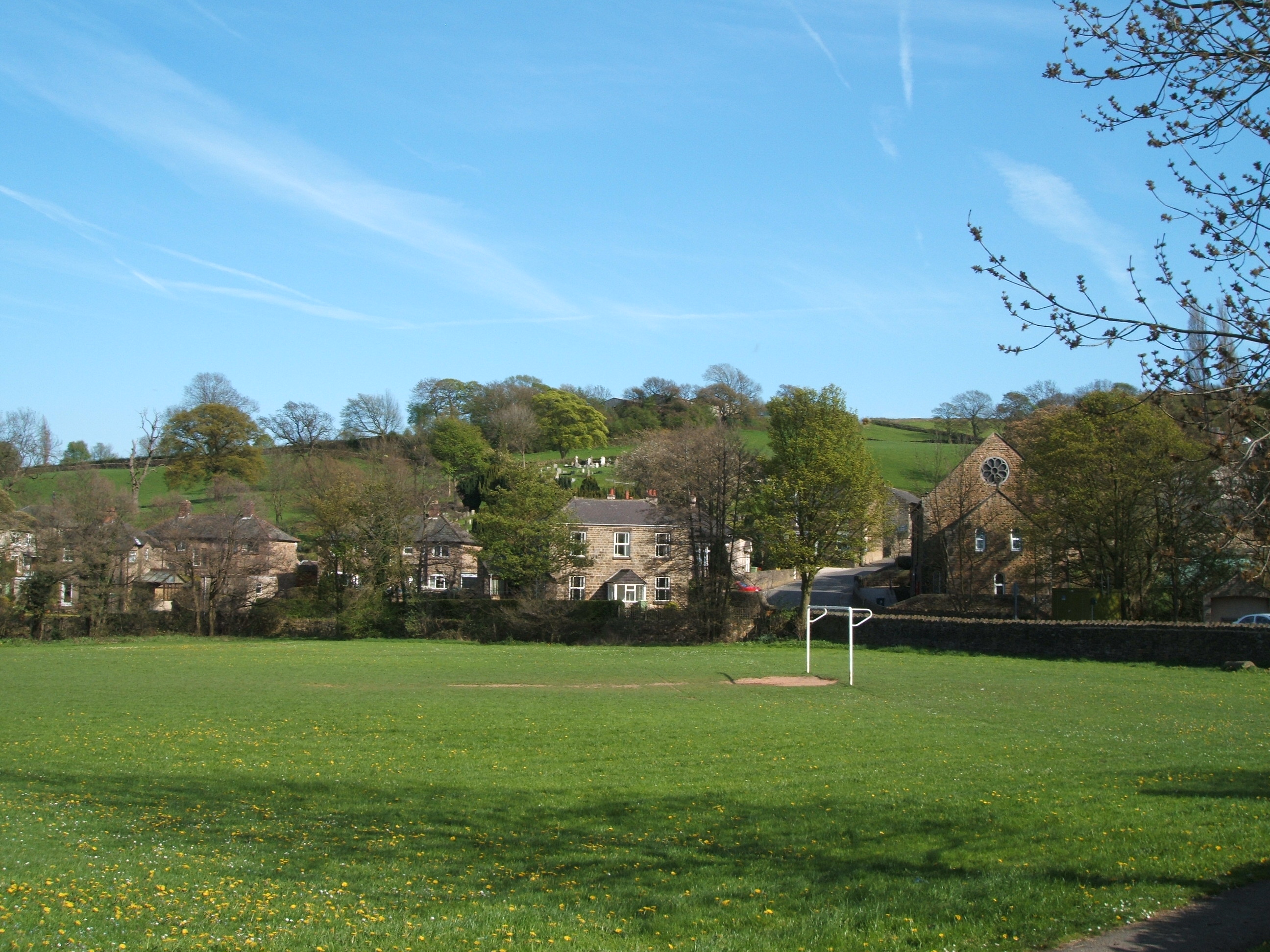 photo: Holymoorside Village with the United Reformed Church on the right
OVER 75 YEARS OF SINGING IN HOLYMOORSIDE
Holymoorside Choral Society was first formed in 1941 as a village choir. The tradition of singing a wide variety of music at local events and raising money for charity was established then and has continued to the present day.

Today we are a choir of 60 members who enjoy meeting together on Thursday evenings at 7.30 pm for rehearsals at the United Reformed Church in Holymoorside village, 3 miles SW of Chesterfield in Derbyshire. We perform three main concerts each year and work hard to achieve high standards within a wide repertoire, including music from traditional to modern classics, from sacred and oratorio pieces to folk and show songs.

WOULD YOU LIKE TO SING WITH US? We always welcome contact from singers interested in joining, although other sections are full at the moment. Please do still contact us as circumstances change. It is not essential to be able to sight read music, only to have an ability to learn and sing in parts, as help and encouragement is always available.

If you are interested contact the Secretary for information on 07989 305577 or email: info@holymoorsidechoral.co.uk