Welcome to the Balsham Singers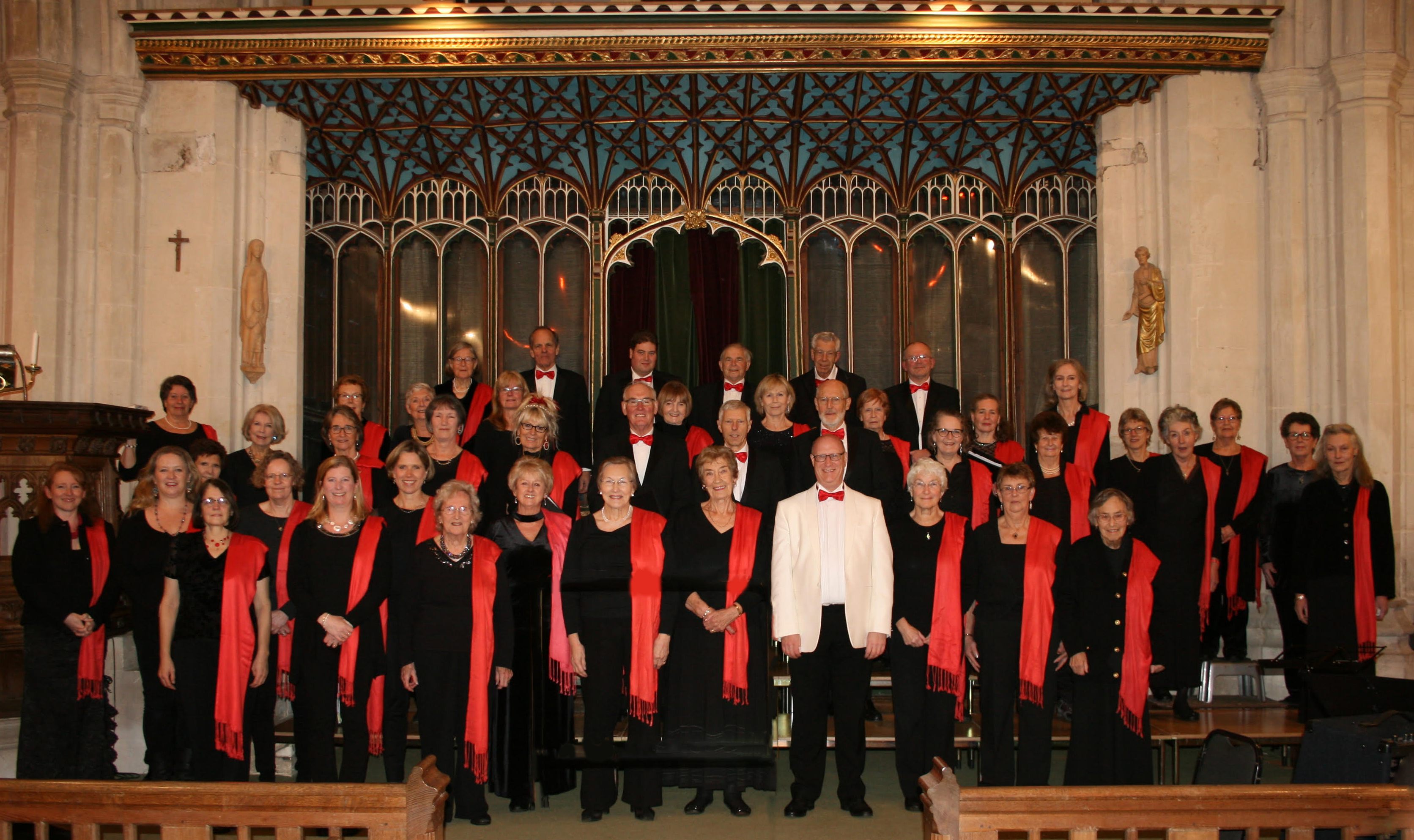 The Balsham Singers choir was founded in 1995, and we are based in Balsham, in South-East Cambridgeshire some 10 miles from Addenbrookes Hospital. We are a four part SATB choir of enthusiastic singers united by a love of choral singing. Our choir has varied in size over the years and currently we have around 40-50 members of a wide variety of ages and musical experience. Most of our number live in Balsham or nearby villages, but some of our number travel from further away such as Saffron Walden, Newmarket and even Ely!.
We are a friendly bunch and new members are always very welcome to join us: no audition is required, and the ability to read music is not essential, although useful.
We sing a wide range of music: from sacred works and classical anthems, to more contemporary works and musical theatre medleys.
Currently we rehearse once a week on a Thursday evening from 7.30 - 8.45 pm at the Holy Trinity Church, Balsham.
Generally we perform 2 concerts per year across two terms, with our choir year starting on the first or second Thursday of September working towards a Christmas Concert in mid December, followed by the second term which runs from the first week of January, working towards our Spring/Summer Concert in mid May.
Our concerts are generally held in the Balsham Church, The Church of the Holy Trinity, which is a beautiful venue equipped with a fabulous organ, plus a piano. We are very fortunate to be accompanied by a talented pianist/organist at each concert and to have the support of visiting soloists and even a small orchestra on occasion.
We have two village pubs and some of the Singers gather at one or other after rehearsals to socialise. Also our choir committee aims to organise social events for all choir members at least twice during the choir year.
Further info can be found by following the links above.