Nova - Concerts
Nova performs three or four concerts a year, sometimes with period instruments, with two or three rehearsals before each concert. Nova is directed by Bruce Saunders.
---
Something Borrowed
Sunday 26th November 2017 - 7.30pm.
The centrepiece of 'Something Borrowed' is John Taverner's lively mass setting based on the popular Renaissance song 'The Western Wynde'.
Taking their cue from that, the other pieces in the programme are also based on the work of other composers. Josquin's gorgeous motet based on the plainsong 'Ave Maria Virgo Serena'. The song 'Fortuna desperata', attributed to Busnois, in arrangements by Agricola and Senfl. Two versions of Heinrich Isaac's sublime 'Innsbruck'.
Josquin's famous 'Mille regrets' and pieces based upon it by Navaez and Gombert. And a glorious Magnificat by Clemens using the tunes of no less than six popular songs of the day.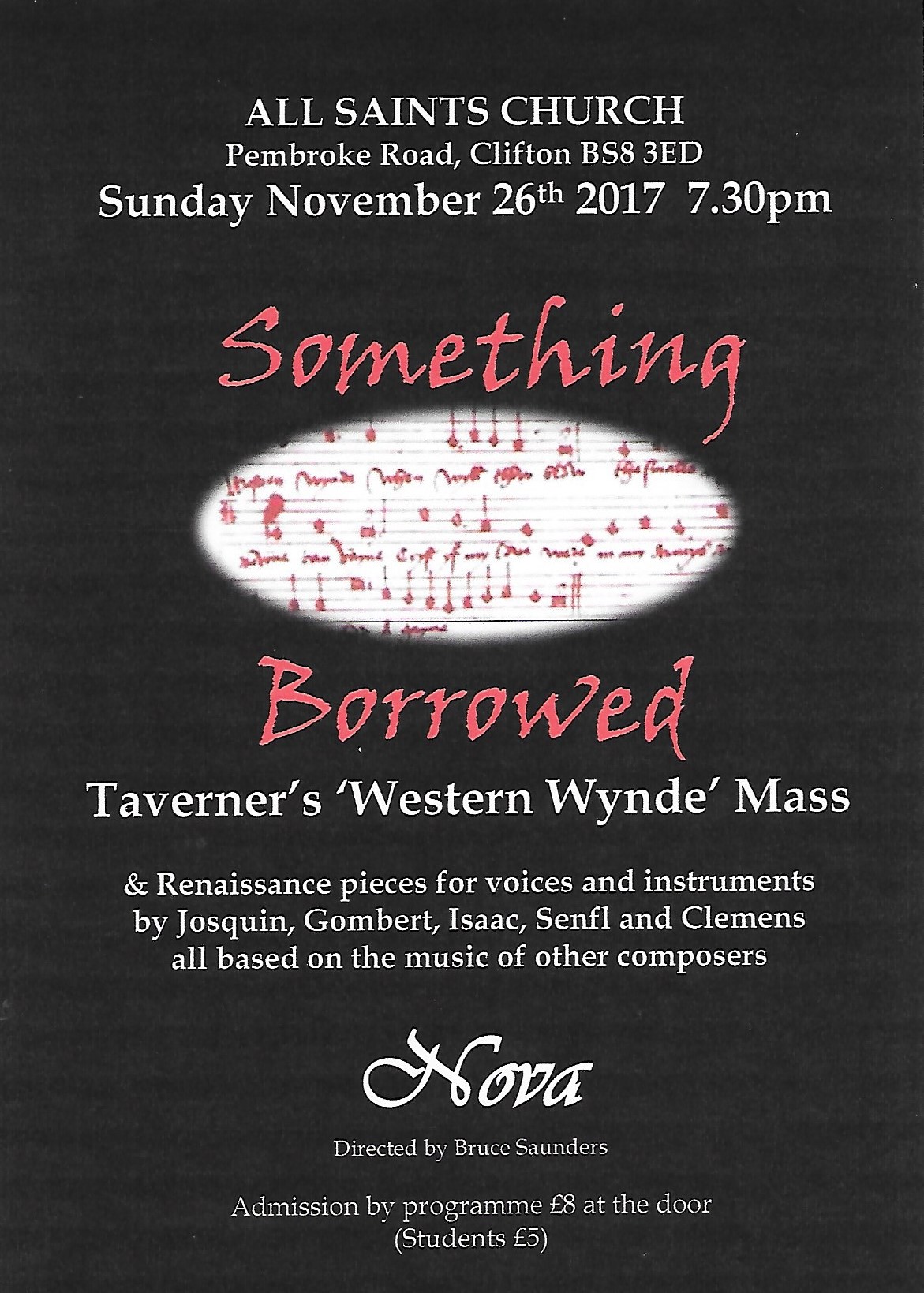 ---
Again in the stunning acoustic of All Saints Church, Clifton, Bristol. 18th June 2017 at 7.30pm. Programmes are £8 at the door (students £5)
For more details click on the poster;
Previous Concerts