Nova - Concerts
Nova performs three or four concerts a year, sometimes with period instruments, with two or three rehearsals before each concert. Nova is directed by Bruce Saunders.
---
Nova look forward to welcoming you to the second of our 2019 early music concerts.

"SCALA REGNI CAELESTIS"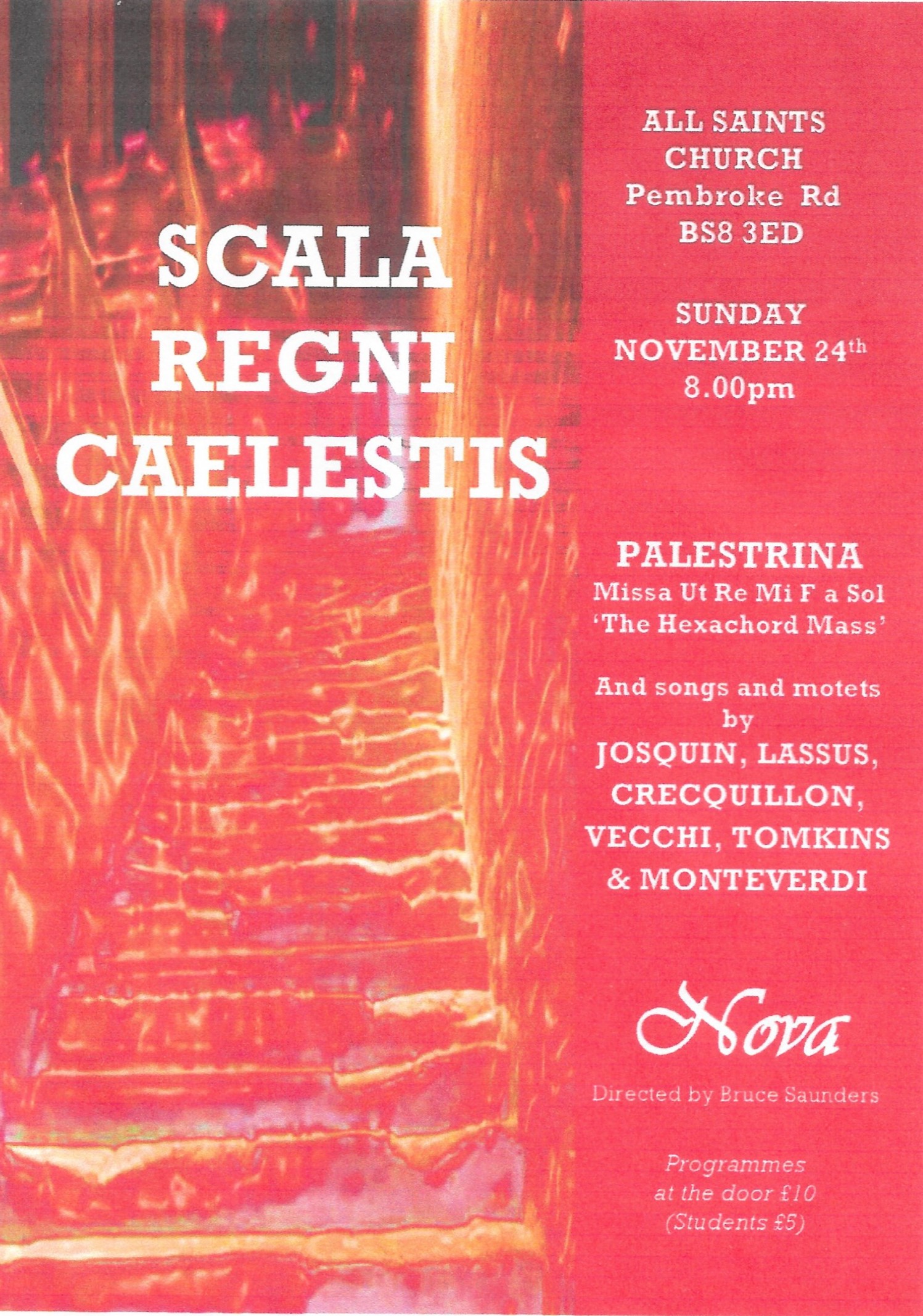 The rather grand title is Scala Regni Caelestis, the name given during the Renaissance period to the first six notes of the musical scale. Because of music's ability to transport and inspire, the steps of the scale became known as the stairway to heaven.
The centre-piece of the programme is Palestrina's Missa Ut Re Mi Sol known as the Hexachord Mass because it's all built around the six notes of the major scale. There are other songs and motets that play with the sol-fa sequence. And we'll also be singing a couple of pieces associated with St Cecilia, whose feast day falls on November 22nd; and one or two just about the joy of singing.
The music stretches from the middle-ages to the 17th Century, and composers include Palestrina, Josquin, Vecchi, Lassus, Tomkins, Crecquillon, Senfl and others.
Hoping you'll join us at All Saints Church, Pembroke Road on Sunday November 24th at 8.00pm.
---
Again in the stunning acoustic of All Saints Church, Pembroke Road, Clifton, Bristol. 24th November 2019 at 8.00pm. Programmes are £10 at the door (students £5)
For more details click on the poster;
Previous Concerts