Nova - Concerts
Nova performs three or four concerts a year, sometimes with period instruments, with two or three rehearsals before each concert. Nova is directed by Bruce Saunders.
---
Nova look forward to welcoming you to the first of our 2020 early music concerts.

"MUSIC FOR THE EARTH"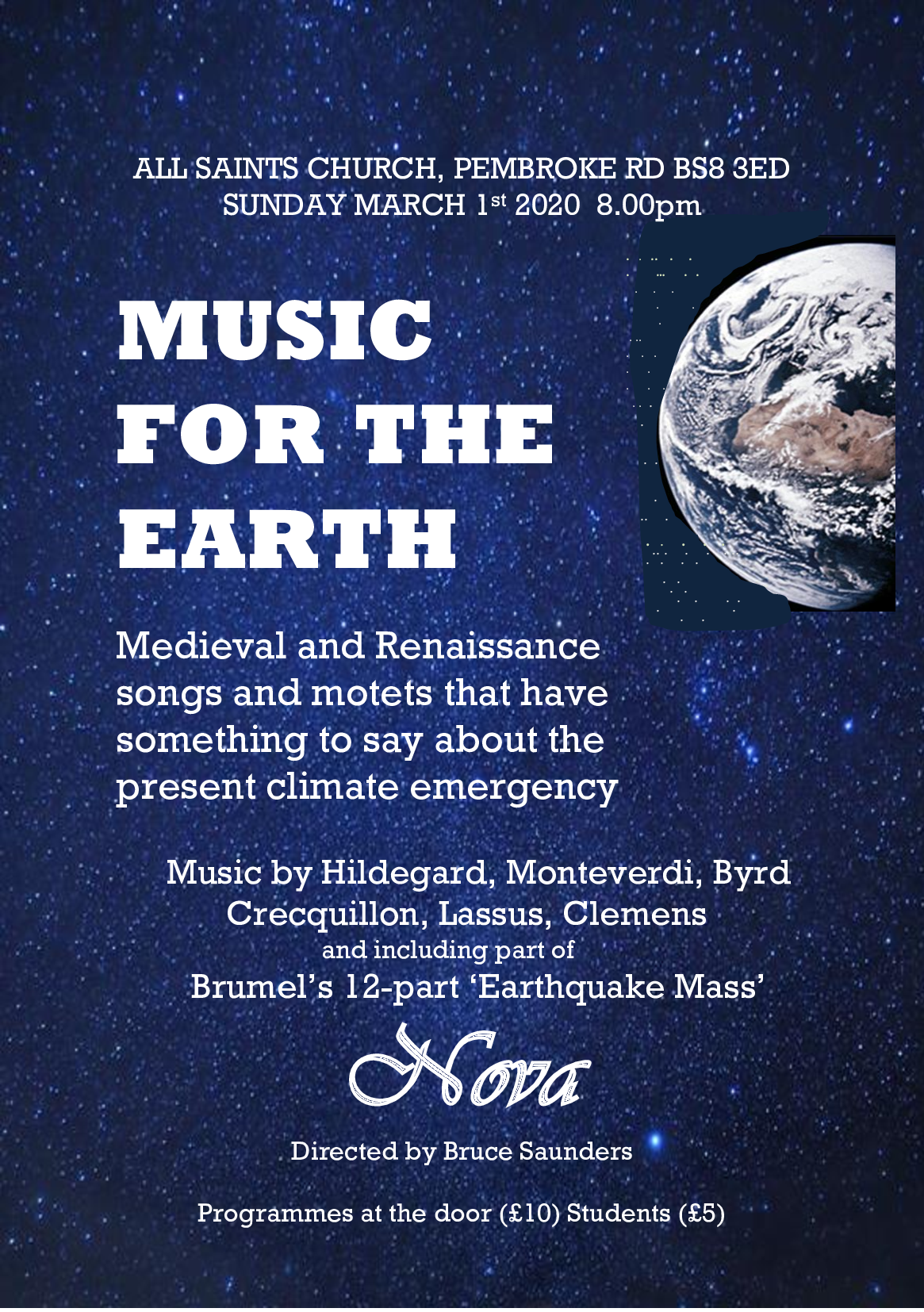 Although they had plenty of other things to worry about – wars, disease, death, heaven and hell – it could be said that human beings in Medieval and Renaissance Europe had a closer relationship than ours with nature and a better understanding of how to live harmoniously within the natural order. This is a programme of songs and motets which have things to say to us about the environment when we listen from our current perspective of concern about climate change. The music is by Monteverdi, Crecquillon, Lassus, Clemens, Hildegard of Bingen, Byrd and includes part of Brumel's astonishing 12-part 'Earthquake Mass'. With music for recorders by Josquin and Ciconia.
Hoping you'll join us at All Saints Church, Pembroke Road on Sunday March 1st at 8.00pm.
---
Again in the stunning acoustic of All Saints Church, Pembroke Road, Clifton, Bristol. 1st March 2020 at 8.00pm. Programmes are £10 at the door (students £5)
For more details click on the poster;
Previous Concerts