The Abertillery Orpheus Male Choir have sung at many weddings and civil partnerships in churches, castles, registry offices, hotels and other places licensed for marriages. You are sure of great singing.
The choir will entertain your guests before the celebrants arrives and/or whilst the register is being signed. We can also provide entertainment for your guests at the Wedding Breakfast. The choir is able to sing from the start of the Reception up until the moment your guest are invited to take their seats for the Wedding Breakfast. If a Wedding Breakfast is not planned then we can also entertain during the Drinks Reception, if required.
We have had the great pleasure of singing at Caerphilly Castle, Llansantffraed Court, Ascot, Torre Abbey and many local churches.
Our Musical Director will be more than happy to discuss your individual requirements. We have an extensive repertoire of music suitable for both church and civil ceremonies.
While the choir has our own favourite wedding pieces we warmly welcome your song suggestions to make your special date bespoke. The choir can, in some cases, learn new repertoire providing there are suitable male voice choir arrangements available - although we have been known to commission new arrangements especially for the occasion.
Once you express an interest in our wedding services you will be invited to come along to a choir reheasal at a time to suit you. This will enable you the opportunity to meet the Musical Director, discuss your preferences and requirements in an informal setting and hear the choir sing. If distance does not allow for a face-to-face meeting we may be able to arrange an online meeting.
If necessary we can provide our own keyboard and all the necessary equipment at no extra costs, making performances adaptable to your personal requirements.
Costs of travel and, where necessary, accommodation will also have to be included in any fee charged by the choir.
Why not make your big day extra special and have our Male Voice Choir sing for you?
Relive the memories of your special day by having a photo with the choir. A perfect memento to look back on for years to come.
In the first instance please call the Secretary or email abertilleryorpheus@colcanto.co.uk
These are some of the popular wedding requests from our repertoire;
Calon Lan*
Cwm Rhondda*
Myfanwy
You'll Never Walk Alone
Mambo Italiano
This is the Moment
Portrait of my Love
Let It be Me
Songbird (Fleetwood Mac)
A Million Dreams
When I Fall in Love
The Wonder of You
Anthem from Chess
You Raise Me Up
She (as featured in Notting Hill)
* May not be suitable for civil or humanist ceremonies
ALMOST BY ROYAL APPOINTMENT 3 July 2010
The Abertillery Orpheus Male Choir rubbed shoulders with members and friends of the "Royal Circle" on Saturday 3rd July at St. Edmund's Church, Crickhowell.
At the request of former Royal Equerry and Welsh Guard Officer Mark Dyer and family, the choir were invited to sing at his wedding to Texan heiress Miss Amanda Kline. This was Mark's second attempt at marrying his bride-to-be as the first attempt was unfortunately postponed due to some rather unpleasant volcanic residue from our Icelandic friends up North!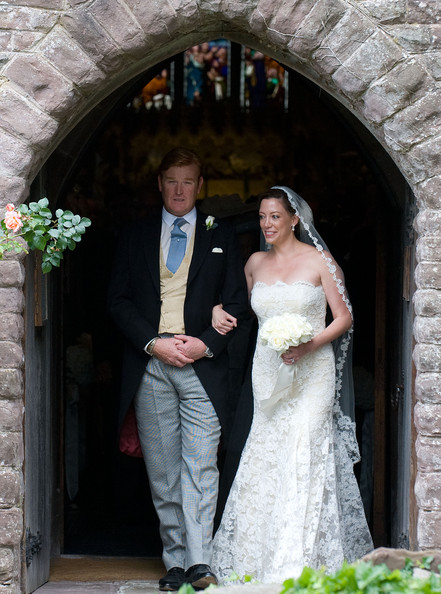 The proceedings began for the choir upon entering the church when pleasantries were exchanged with one of the four ushers. "Was it planned that you'd all be wearing the same outfit today?" came the comment from his Royal Highness Prince Harry! The Prince, a long time friend of Mark Dyer cordially obliged his comrade in not only articipating as an usher but also as one of the Guest Readers at the Service.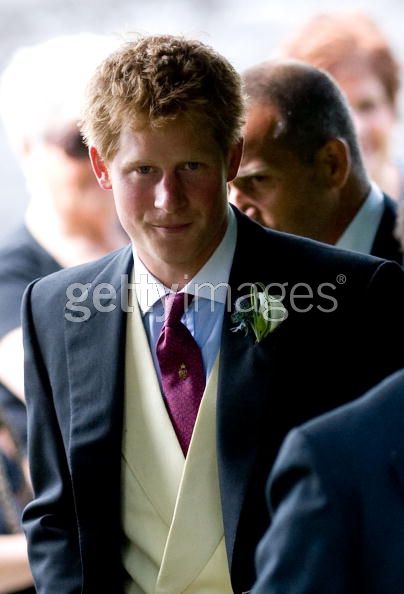 Under the Musical Directorship of Mr. Steven Bard, the choir had practiced a repertoire fit for the occasion and pre-service music included Welsh Hymns "Rachie" and "Gwahoddiad" along with songs from the shows "Bring Him Home" and "Do you hear the people sing" from "Les Miserables" along with "Anthem from Chess". When the service was in it's final throes, the choir gathered to face the congregation to sing "Shenendoah" thus ensuring the Texan visitors were made welcome.
They then sang "Myfanwy" completing the repertoire as a special request by Mark whilst he signed the register with his new wife. When the signing was complete, the choir had a small surprise in store for our newly married bridegroom as a gentle reminder that all good men can't stray too far from the "better half" of any relationship. Whilst the newlyweds returned from the signing, the choir gave a rendition of "The Eyes of Texas Are Upon You" and not only had our bridegroom just signed his bachelorhood away but also he got a reminder of things to come!
Looking temporarily stunned, Mr. Dyer could not escape the laughter and appreciation the congregation emitted on such a fine and fitting choice for the occasion. There was no escape and he had to take it like a man!
THIS WAS THE END OF THE DAY ... OR WAS IT?
As the wedding party and congregation exited the church, a wee small 6' 5" former England International Rugby Centre made his way to the choir and duly asked for a blast of "Mae Hen Wlad Fy Nhadau" for old time sake. Will Greenwood may have broken Welsh Hearts on the rugby field but he wasn't going to beat Abertillery at singing today!
With enormous appreciation for the choir, Will stood in "Centre" Aisle facing his adversaries then listened and applauded whilst collective diaphragms blasted this great tune.
A great accolade from an Englishman and a fitting end to a wonderful ceremony! Well done Abertillery Orpheus and long term marital success to Mark and Amanda.
Thank you for inviting us
More Images at GettyImages
Video footage at Youtube