Abertillery Orpheus Male Choir (AOMC) was founded in 1908 and was mainly made up of members from local church choirs who in turn, were employed in the local coal mines. Over 110 years later the choir continues to represent and enhance the reputation of Abertillery and Wales through their musical, social and civic endeavours.
The choir has represented Wales across Europe and in Canada, including at the ´Festival Interceltique de Lorient´ in France in 2017. We are also regular performers at the Festival of Welsh Choirs at the Royal Albert Hall and regulary host visiting choirs, in addition to our own domestic and UK wide concerts.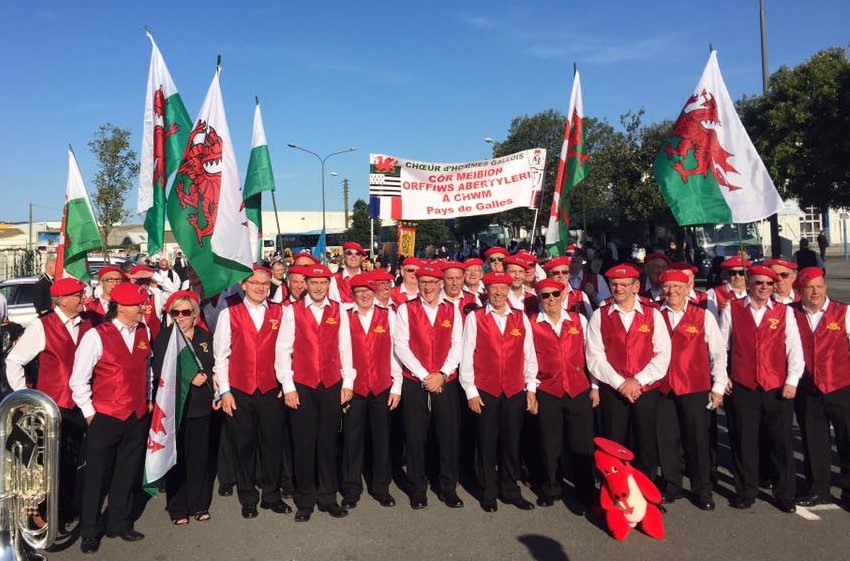 The Choir meets at Ebeneezer Baptist Church Hall, Park Place, Abertillery NP13 1ED on Tuesday and Friday evening 6.45 p.m. - 9.00 p.m.
We are a friendly choir and welcome new members. There is no need for a voice test, other than to ascertain range, and you will become part of a very sociable, well trained choir with a superb conductor, looking forward to the next hundred years. Abertillery Orpheus is renowned as one of the top male choirs in Wales, its success largely due to the dedication and musical ability of Mr Stephen Bard who has served the choir as Musical Director since 2001.
Like many Male Choirs we are a family, with sons following their fathers into the choir, with wives and partners of choristers and ex choristers supporting and travelling with the choir to concerts and working together to raise funds and promote the choir and community. We also enjoy the support of friends of the choir both from the local community and further afield.
Depite the current Coronavirus situation, the choir looks forward to the future with great confidence in the knowledge that our music helps enrich the lives of audiences both locally and further afield. Many charities have received financial benefit from concerts performed by the choir, a tradition it is hoped will continue in the years to come
Visit Abertillery one day and learn more, we'd love to see you. In the meantime, we hope you enjoy listening to our music, as much as we enjoy making it.
You can also keep up with the choir via our facebool page https://www.facebook.com/groups/108841365872856/